Our customers reviews:
exceptional service, great prices
"I want to commend you and your staff on the way your facility is run. I have been in a few storage facilities in different parts of the country over the years and have not seen one that exceeds the cleanliness of the business or the friendliness of the staff. "
Thank You.
J.G.
Kingston, Mass.

"The delivery truck was running late so I wanted to thank you again for staying a few minutes late so my monthly delivery of products could get stored in my unit."
Steve J.
Plymouth.
"I want to thank you for your help in making my choice of a mini storage so easy. Living out of state and moving to Plymouth was hard enough as it is. But looking for a mini storage over the internet and making a blind faith choice as to which one would work is very stressful. I made my choice and was pleasantly surprised when I arrived with my moving van. I can't say enough about the Airport Mini Storage and the folks that work there. "
Susan S.
Plymouth.

"I have been comparing prices to rent a mini storage unit. We are selling our house to downsize and need to put some of our things in storage for a few months. The Airport Mini Storage had the best prices around and is maintained the way I keep my own home. "
Thank you.
Sarah H.
Carver, Ma.
"I have been a small business man in the Plymouth area for nearly 20 years. In that time you accumulate a lot of stuff. Files and things that you need to keep but don't need to see every day. Your second floor units are just the thing for this type of storage and are the best deal on the South Shore. I recommend you to all my friends. My best."
J. F.G.
Plymouth, Ma.
"I don't know what I would do without the Mini Storage. When things get cold and the snow starts to fly, it's time to take my baby off the road and put her into storage for the winter.I can't think of a better place for her to rest up for next summer. Many thanks.
Tim T.
Duxbury, Ma.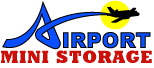 Airport Mini Storage
508-747-6137
10 Roberts Road,
Plymouth, MA 02360
info@airportministor.com


Hours of operation::
Monday - Saturday: 8 AM - 4 PM
Sunday: Closed
Airport Mini Storage is an
R.H. Burpee Company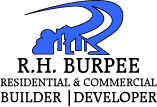 Airport Mini Storage
is an R.H. Burpee Company