Airport Mini Storage offers the best variety of storage units for you to choose from. If you are thinking of economically storing the entire contents of your house, or a few boxes of holiday decorations, we have secure storage units right for your budget- from 10 feet x 30 feet to 5 feet x 5 feet.

Over 30 years ago our family, having seen the convenience of 'mini-storage' companies in other parts of the country, started Airport Mini-Storage with just 25 units.Today we are the largest self-storage company in the area with over 800 units.
As proud as we are to be the first modern self-storage firms in our hometown area - our family takes even more pride in the reason for our continued growth: new customers referred to us by our present and past customers and return customers who value the accountability of on-site owners, security, personal safety and straight-forward pricing.

Our hours are Monday through Saturday 8 AM to 4 PM, closed Sunday. Call us at 508-747-6137 with any questionsn you may have.
We are closed all major holidays.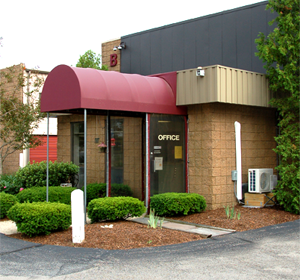 Every building is checked daily to make sure your belongings are secure from the elements and in safe keeping. You can be assured our full time staff will perform the preventative maintenance you would expect and ready to respond to severe weather - 7 days a week.
Conveniently located off Exit 6 and across from Plymouth Airport. Click here for map and directions (Google Maps).
Airport Mini Storage has been serving the self-storage needs of the Plymouth, Pembroke, Duxbury, Marshfield, Halifax, Plympton, Kingston, Carver, Middleboro, Bourne, areas of Boston's South Shore for over 30 years.